901 Pizza Memphis Brand Website & Logo Design
Everybody loves a warm slice of pizza. The next best thing is a website that makes you want to order the pizza! That was our goal when building out the My 901 Pizza site. Check it out!
901 Pizza also makes scrumptious, fresh salads, tasty bone-in and boneless wings and delectable desserts. We are also a proud carrier of Coke products. 901 Pizza makes our pizza and dishes with you in mind and will never serve you something we wouldn't want to eat ourselves.
website: https://www.my901pizza.com/
Menu Selections and Online Ordering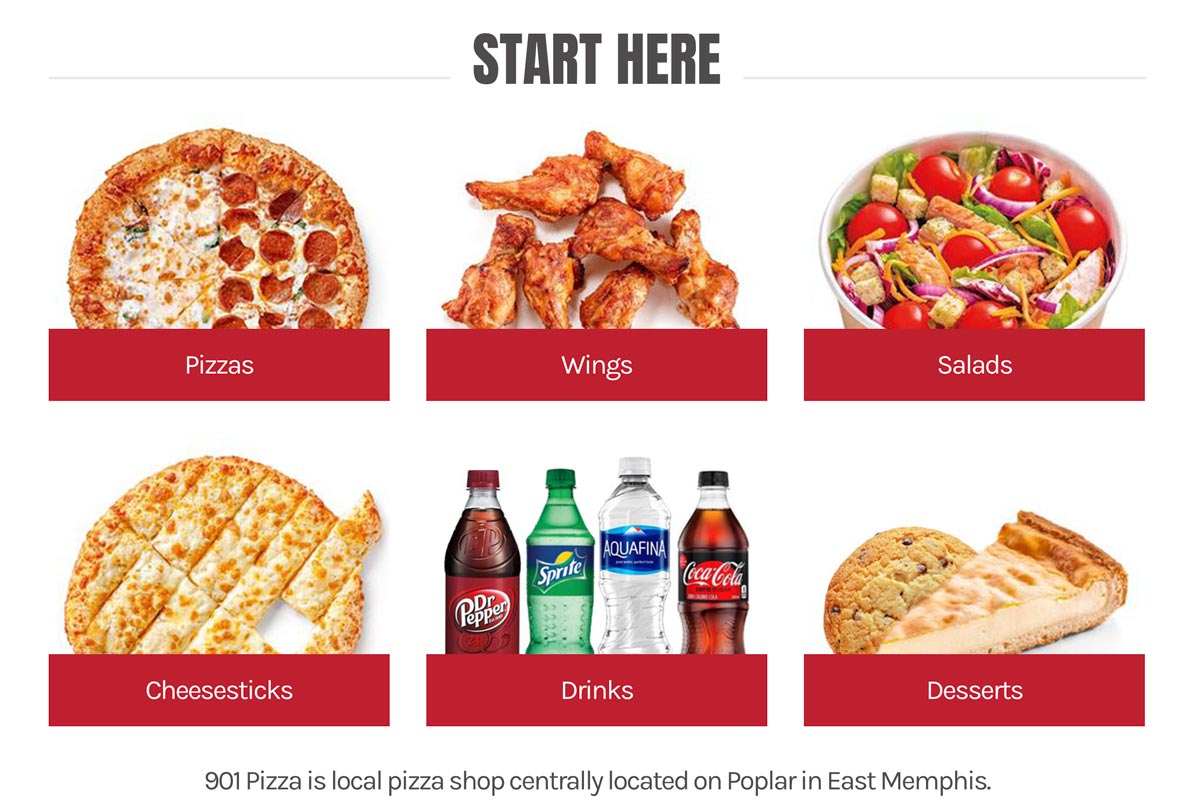 Oh The Deals!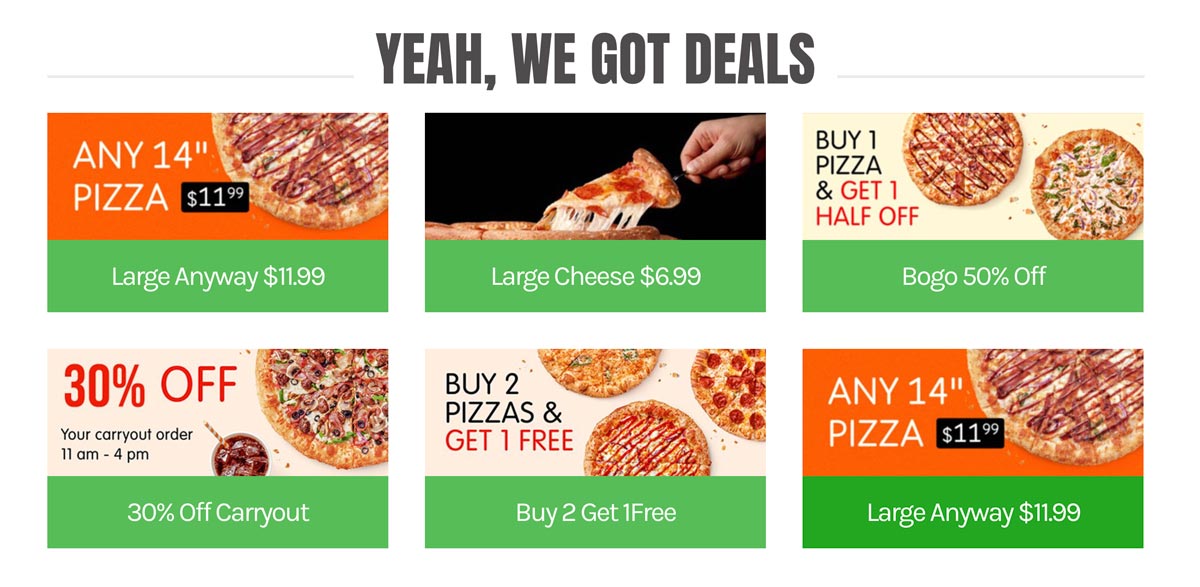 Got Banner?